Reference
---
Design by me, Ref sheet by Chunnyeol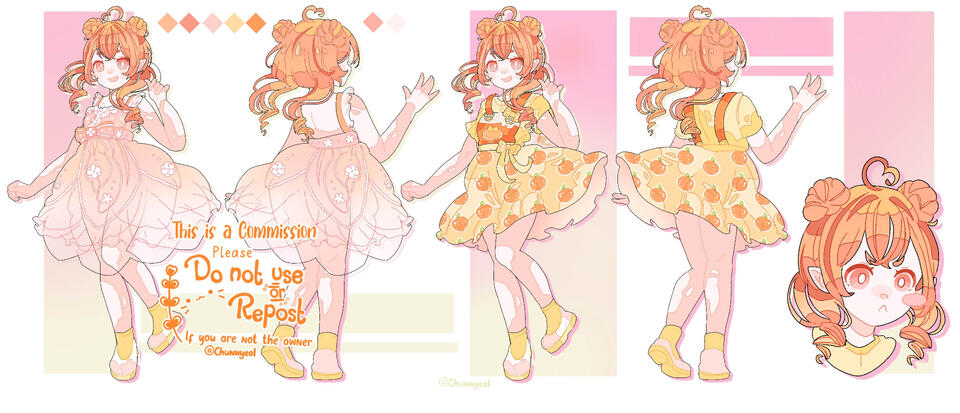 Vida = human form
Vira = fae *(true) form extraordinaire
-vi = cutesy name repetition suffix
-cchi = cutesy suffix like -chan!
written [びーらっち]
Any nicknames OK
Art Credits (refer to Twitch)
🍊∞ ₒ ˚ ° 𐐒 art 𐐚 ° ˚ ₒ ∞🍊+ My channel profile pic is done by @pqndidi
+ My chibi model art is by @dumplingshirara and rigged by @ruutuli
+ My fairy forest overlay is by @kalmia_amanita
+ My panel art is by @miyarot
+ My emote art is by @crbbie, Viraccharrow is @kiyuubuns, tear, lurk, hype by @blattt
+ My badges are by @Slum_bb
+ My banner art is by @nhshio and the milk carton is by @sAshi
+ My starting screen and offline art is by @Chunnyeol
+ My Be Right Back is by @Mushhquen and my Thanks for Watching is by @Mochuiee.
+ My stream alerts are by @PipZqueak.
+ My stinger transition is by @Sikun.
+ My logo is by @shuuumi_.
+ My boba+cushions in Just Chatting are by @Mimishima_Pyon.
+ Bunny Blankie is by @Mifflue and Cat Drink is by @Kae_online.
+ Wisteria bg art is by @RagingRex.
+ My other assets in Just Chatting are by @ArgamaWitch and @CatboyMech.
+ My intro/outro music is by @Euphome.
+ My karaoke penlights are by @Jayu, and use command !wotagei to check out the interactive wotagei info.
+ My other graphics are by me! IF you ever want to know who drew something, feel free to ask - I LOVE my artists.
Twitch Streaming
---
While I try to keep as consistent a schedule as I can, I am limited to time on the evenings 3-4 days a week. However, I am pretty open to playing with others when I can, and try to be as responsive as possible on all my socials!!
Feel free to join my discord to see more behind the scenes updates on what latest project I'm working on.
"Seelie Subs" on Twitch get exclusive access to all past voice packs, and sneak previews of unreleased stuff on my Discord as well!
song covers
---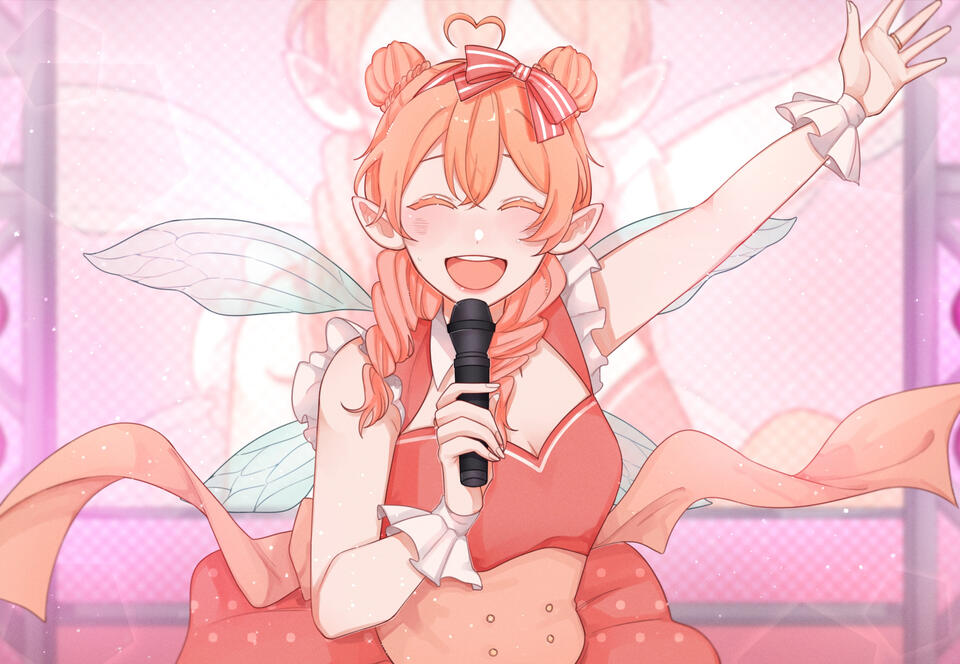 I have always admired idols, utaites, and have been to various concerts incl. J-pop idols and artists, K-pop idols, and Anime 2.5D Seiyuu idols. To no one's surprise, I am also a HUGE fan of Vsingers like Hololive, Nijisanji, Prism Project, and many indies who sing and produce their own music. Vtubing is another avenue to join the song-covering world and practice singing, something I've never done formally. Please check out my Youtube and follow my socials for more snippets!